QUALITY FUNCTION DEPLOYMENT
21 – 22 November 2019, CII IQ, Bengaluru
Convert customer needs into products through QFD – Learn from the GURU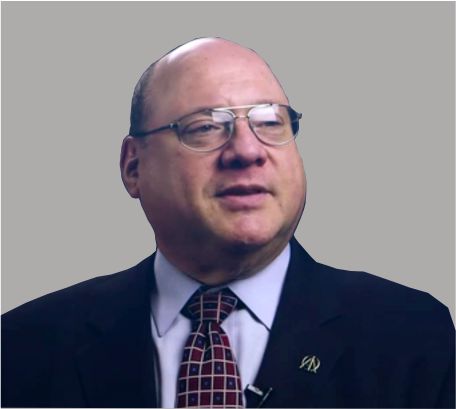 Glenn H Mazur
Executive Director
QFD Institute, Michigan, USA
With rapid technological developments, digitalization, Industry 4.0, enhanced consumerism etc there is a paradigm shift in the customers' awareness levels, and their demands on product quality burgeons continuously. Achieving increased customer satisfaction levels seems to be formidable, yet a pre-requisite task for the manufacturing sector, to thrive and succeed in today's business scenario. QFD, offers the perfect solution to this ever increasing requirements of Customers' wants and needs, and enables the company to succeed and achieve a competitive advantage with respect to Cost and Quality.
QFD ( Quality Function Deployment ) first developed by Dr. Yoji Akao in late 1960s, is a process and set of tools used to translate the Customer's requirements ( V.O.C ~ Voice of Customer ) into measurable design targets and drive them from the final product level to the granular raw material level including the Product Planning, Part Planning, Process Planning and Production Planning upto the point of receipt at the Customer premises.
Quality Function Deployment ~ Overview
QFD Deployment in:

Voice of Customer Acquisition
Product Planning
Parts Planning
Process Planning
Production Planning

Classical QFD ~ As developed by Dr Yoji Akao
Blitz QFD® ~ Modern QFD
New ISO 16355 standard for QFD
Wishbone Diagram
AHP ~ Analytical Hierarchy Process
Kano Model
Semantic and Situation Analysis
Thorough understanding would be imparted with respect to application of QFD for a Product development, through a case study. (Manufacturing sector ~ Case Study)
This 2 day workshop would additionally focus on the following :
1. Impart comprehensive awareness on QFD Methodologies
2. Sufficiently equip the participants to implement in their work environment across the value chain of manufacturing / Service
3. A typical case study covering the total scope of QFD implementation in a typical manufacturing set up, would be discussed, along with exercises
Glenn H Mazur, is leading authority in QFD implementation and research. He has been directly associated and worked together for several decades with the original architects of QFD ~ Dr Yoji Akao, Mizuno Sugeru, Shindo , Fukuhara, Nakui etc, to name a few.
Globally acclaimed specialist in advanced QFD application
Chair of the International Symposium on QFD research.
Senior Member of ASQ (American Society for Quality) & Japan Society for Quality
Renowned specialist on application of Kansei Engineering (integrating human feelings and emotional requirements ) as applied to Product development.
Academician with the Internationals Academy for Quality," and Convenor of the ISO 16355 standards working group
CII / TPM Club Member : INR 30,000 + GST
Non – Member : INR 35,000 + GST
For More Information and registration Contact :