Quality 4.0
1230 – 1630 hrs  |   November 26, 2020
By : Dr Gregory H Watson, Chairman, Business Excellence Solutions Ltd, Finland
QUALITY 4.0 – EMERGING METHODOLOGIES
The core of QUALITY 4.0 focuses on methods to improve Profitability, by improving functionality and by reducing Cost. Achieving higher profit margins by excelling on Customer expectations continuously, is a formidable task. Classical Quality methods focuses more on the reactive approach and affects Cost. In Quality 4.0 with Design-in-Quality for Products/ Processes/ Services, the focus is more on maximizing the top line on a proactive basis.  This session would focus on how the emerging methodologies can be exploited to improve the end-to-end product life cycles, create robust Products/ Processes/ Services, with customized solutions and enhance value for money for all stakeholders and society at large.
Developments Advancing Quality 4.0
Mastering the Essential Technologies of Quality 4.0
Mastering the Managerial Technologies of Quality 4.0
Quality Community Challenges in Implementing Quality 4.0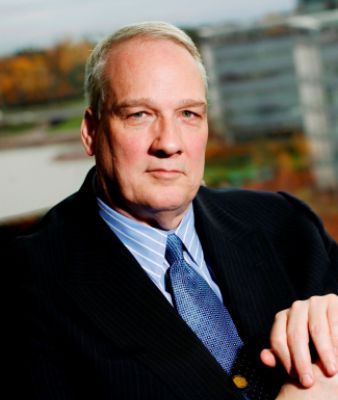 Dr Gregory H Watson
Chairman, Business Excellence Solutions Ltd, Finland
Dr. Gregory H. Watson is a Past-President and Honorary Member of both the International Academy for Quality (IAQ) and the American Society for Quality (ASQ). Dr. Watson has been awarded the highest honors of IAQ, ASQ, the European Organization for Quality and the Union of Japanese Scientists and Engineers.
He is an Honorary Member or Fellow of 28 organizations that have a quality-related mission. Dr. Watson is known for his early work in development of strategic benchmarking and promotion of hoshin kanri.
He developed and launched the ASQ Lean Six Sigma course at the turn of the century and is a thought leader in the ASQ effort to define Quality 4.0 having written a 1998 article "Digital Hammers and Electronic Nails" in Quality Progress that forecast this current tend in digitization.
Dr. Watson has patents in applications of artificial intelligence from the 1970s and is considered a thought leader in application of engineering methods to production systems. He is the author or co-author of 12 books and over 600 publications.
Session #1: Developments Advancing Quality 4.0
It would provide conclusions about the developments and summarize the current state of activity in both the application realm and professional realm. It will also develop the dual pathway concept for career development of quality professionals: the technological pathway and the managerial pathway.
Session #2: Mastering the Essential Technologies of Quality 4.0
This presentation would concentrate on the technological pathway and would recommend a curriculum for transition from a well-established competence in Japanese TQM to integrate the technical methods and skills necessary to be a successful technical leader in the analytical transformation that will occur during incorporation of digital technologies.
Session #3: Mastering the Managerial Technologies of Quality 4.0
The managerial pathway for development of quality professionals will include several skills, some will enhance the set of core competencies, while others will require development of new sensitivities. Enhancing interpersonal facilitation skills for cross-functional and cross-technology team project coordination with particular emphasis on cross-cultural aspects. Development of "exceptional" remote learning curricula that support improvement of the human activities within the workplace.
Developing conflict resolution, emotional intelligence, and relationship management skills that can "manage without authority" as a facilitator of expert teams of technologists in new product development. Also, increasing strategic quality development sensitivity to act as a facilitator of company-wide (e.g., "hoshin") change or improvement strategies.
Session #4: Quality Community Challenges in Implementing Quality 4.0
What challenges will be required for the professional quality community? We will need to develop a new series of certifications to meet the need for professional accreditation. Perhaps areas like "Certified Systems Analyst" and "Certified Data Scientist" as technical credentials and "Certified Project Coordinator" and "Certified Program Facilitator" to support the managerial side.
Also, upskilling the standards for CQE, CRE, CSQE, CSQP, and CMQOE will all need to be reinterpreted in light of the implications of the new technology requirements from Quality 4.0. In addition, training programs will need to be updated and aligned to these challenges. At the same time many of the fundamental quality training and certification programs will be required for under-developed and developing states where their economies tend to be based on agricultural, service, and light industrial businesses. This will require a "total quality makeover!"
Pre registration with Payment is mandatory
10 % Special Discount for TPM Club Members and CII BE Award Applicants
15% Special Discount for TPM Club Individual Members
For More Information and registration Contact :