Successful Transformation
0900 hrs- 1130hrs | 23 November 2021 | Digital Platform
One subject that is receiving a lot of attention is organizational change. Whether it is re-inventing government, re-engineering corporations, or reforming churches, all kinds of organizations are attempting major transformations. The pace of organizational change projects is perhaps only overshadowed by the number of books on the subject of organizational change. One only has to scan the business section of any local bookstore to see that there are numerous titles on the subject of organizational change. While each book may be interesting, the books often do not build upon each other, and sometimes develops contradictory ideas and concepts.
In this program, develop the underlying key elements that are central to many of the issues being discussed in numerous organizational change books. As such, the goal is to not to introduce new ideas and concepts, but to summarize the existing body of knowledge in a way that captures the basic building blocks of many organizational change concepts.
At the end of this program, individuals will understand why change efforts fail, what ingredients are needed to ensure success, and what skills are needed at the organizational, group, and individual level to maximize improvement efforts.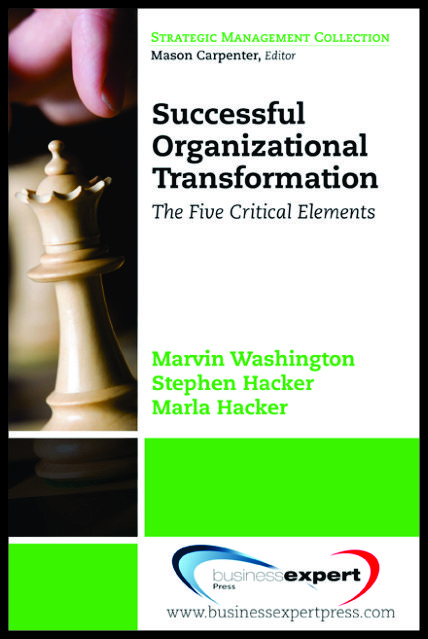 Complimentary Book
co-authored by the
Faculty for all the delegates
Marvin Washington, Phd, is an Associate Professor at the University of Alberta and is the Past President of the Performance Center. He graduated from the Organization Behavior Department and Sociology Department at Northwestern University (The Kellogg Graduate School of Management).
Marvin's consulting, teaching and research interest include Organizational Change, Strategic Management, Leadership and political practices in Organizations.
INR 1500 inclusive of taxes
10% Discount for CII & ASQ Members
20% Discount for TPM Club Individual Members
Complimentary delegate pass for Quality Summit (Digital)
For More Information and registration Contact :
N Deep
n.deep@cii.in
+91 98453 53135
Amrita
amrita@asq.org
+9818419394